LOCATION
Kettering is part of prosperous Northamptonshire, right at the heart of England. It is the main commercial centre in the north and east of Northamptonshire. It is located in the rolling rural landscape of the countryside of Northamptonshire, almost in the centre of England.
TRANSPORT LINKS
The borough has excellent road links.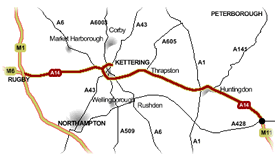 It is the only major centre on the A14, the dual carriageway linking the M1 / M6 with the A1 and east coast ports and it has helped attract many manufacturing and distribution companies to the area in the past 10 years. Three quarters of Britain's population can be reached within a two hour drive of Kettering.
The A14 is truly the "Highway to Europe", being the only West / East Trunk road linking the conurbations of the Midlands and North West with the East coast ports of Felixstowe and Harwich. Kettering is the midway point of the A14, just 25 minutes from both the M1 and the A1. It is thus the trading pivot between Britain's traditional commercial centres and continental Europe.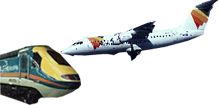 Easy access to the M1/M6/M11 and A1 puts Kettering within easy reach of several airports. (Approximate travelling times by road: London Luton - 1 hour, Birmingham - 1 hour, East Midlands - 1 hour, London Stansted - 1½ hours).
Kettering has excellent rail services, operated by Midland Mainline, with a half-hourly service to London St Pancras throughout the day. Direct inter-city trains connect Kettering with London (1 hour), Luton Airport (35 min), Leicester (30 min), Derby (1 hour 15 min), Nottingham (1 hour 10 min) & Sheffield (1 hour 50 min).
COMMERCIAL PROPERTIES
Click Here for a list of Commercial Property Agents.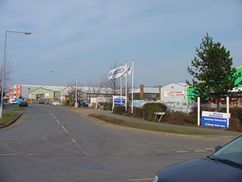 BUSINESS UNITS
Kettering also has many local business units. Kettering is a centre for industry and commerce, at the geographical heart of England. Its position on the A14 Trunk Road gives it a pivotal role in trade between the European mainland and Britain. Conscious of its prime location, the town has prepared vigorously for growth, and offers incoming firms a wide choice of premises, sites and support services.
KETTERING INDUSTRY
Kettering has undergone many changes in recent years. Four-hundred years ago, woollen cloth was made in Kettering; later, silk and a velvety-fabric called plush, were woven here. By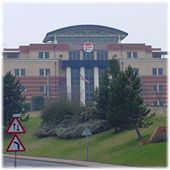 Victorian times, the main industry was leather. Employment was then formerly centred in the boot and shoe industry and steelworks. The steelworks closed in the 1970's, with mass-produced footwear disappearing from the area over the years. A few small 'quality' footwear manufacturers survive today.
The industrial landscape of the borough has transformed to a mixed economy, making it more resilient to market variances. Long established major names in manufacturing within the borough include Weetabix and Timpson's Engineering. More recent arrivals include RCI European Headquarters, Gregg's Bakery, & Sealed Air.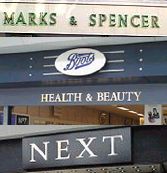 KETTERING SHOPPING
Kettering has a bustling shopping centre, offering 'big name' shopping from Marks & Spencer, Boots, Next, T J Hughes, Argos, Waterstone's & W H Smith to name but a few. There is also a great indoor shopping centre at the Newlands. Retail markets take place in Kettering, Rothwell & Desborough every week. Morrison's & J Sainsbury have superstores in the town centre, with edge of town offerings from the Co-op, Tesco and Aldi.
GREAT PLACE TO LIVE AND WORK
Strong in housing, education, social and recreation facilities, Kettering is also a first class location for families, making it an easy place to attract key employees. Kettering Borough Council has responsibility for a district rising to over 83,000 people in Kettering, Desborough, Burton Latimer, Rothwell, as well as 22 villages with one new village in development. The Authority has an active Economic and Community Development Unit to help local people and local businesses.
PLACES TO VISIT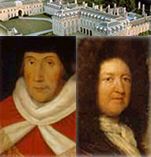 The Borough of Kettering extends from the county boundary with Leicestershire in the north, to the outskirts of Northampton.
In addition to the main population centres of Kettering, with adjoining towns of Burton Latimer, Desborough and Rothwell, the borough includes many picturesque villages.
Local landmarks include the Duke of Buccleuch's Boughton House & Estate, Tresham's Triangular Lodge, and the Queen Eleanor Cross at Geddington. The area has many medieval churches, most with spires.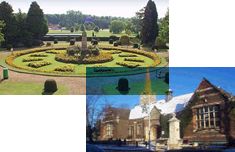 KETTERING CULTURE
Culture and Leisure are well served. The world renowned Wicksteed Park is a major attraction. The Alfred East Art Gallery in Sheep Street, right in the Heritage Sector of the town, features regular exibitions. The nearby Manor House Museum traces local history covering 2000 years of human habitation. The museum organises regular special events for children during school holidays.
KETTERING ENTERTAINMENT
The borough has great sports and leisure facilities, including Kettering Leisure Village (KLV), two swimming pools, and a wide choice of gyms and health clubs. The town comes alive on weekend nights, offering a vibrant pub & club atmostphere. There is also a superb choice of places to eat, both within Kettering, Burton Latimer and Rothwell - where cuisine includes Chinese, English, Indian, Italian and Thai menus, and in the surrounding villages which have some superb inns offering varied fare.
You can find out more about Kettering and it's history by Clicking Here.
Thanks to Kettering Borough Council, Boughton House, Wicksteed Park and Kettering Chamber of Trade and Commerce for supplying some of the above information.